ARTIST STATEMENT

I'm interested in digital decoration and ornamentation in relationship to CyberFeminism and virtual interior design. I design animated wallpaper that is ambient, and subversive. The wall, screen, and monitor are all habitats for my work. When projected and mapped onto a wall, the wallpaper alters space and the background becomes the subject. I'm influenced by 20th Century historic cultural trends, period film sets, and Internet sub genres like Sea Punk. Coloration and pattern design are used to talk about the spectrum of femininity. Fantasy and architecture details reflect a surrealist nature in spaces where hauntings are visible.

contact: jldolence@gmail.com





BIO

Jessica Dolence is a Seattle based artist and designer. She received her MFA from Cranbrook Academy of Art and BFA in Intermedia from The Herberger Institute of Design, ASU. Prior to graduate school, Jessica was a member of SOIL Gallery. Jessica's works are shown internationally, and on the Internet. Past projects include EO1 Electric Objects; a commissioned collection of narrative video works titled A View With a Room.











Noted Press:



Art Slant Wednesday Web Artist of the Week
by, Christian Peterson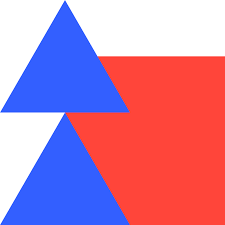 https://versions.killscreen.com/cybertwee-aims-bring-femininity-vr/





CREATE MAGAZINE







A View with a Room, Cranbrook Academy of Art MFA Thesis
Installation & Video Still,2016

Cranbrook Art Museum. Installation shot by John Carlson





A View With a Room from Jessica Dolence on Vimeo.

A View with a Room is a video montage of moving wallpaper and transitional scenes, which consider the relationship between decorated virtual interiors and Cyberfeminism. I reference historical cultural trends from the Victorian Era to contemporary cyber sub genres like Sea Punk.

The rooms push and pull from the extension of space created by a digital world. Ambient and subliminal, wallpaper forces the background to become the subject initiating a conversation about gender, virtuality, and ways in which feminism continues re-define itself through technology. Mirrors, archways, and time based media allows my digital work to breath and present passageways between worlds no longer bound by dimensional constraints.





is: a virtual, online Withdrawing Room where I invite artists to display their work on its walls. It is not an exhibition space or a gallery, but an inclusive, personal retreat where the room is decorated with artist's/designer's work.

A Withdrawing Room is a 16th and 17th century term used to describe the space where women would retreat and congregate after a meal.






Trisha Holt's Room



Slice, by Trisha Holt. 2018